Slider Puzzle
Slider Puzzle is no longer under active development

Slider puzzle is a 2D puzzle game for Android, where you slide rows or columns of tiles across the screen. Tiles that move through the edges of the screen appear on the opposite side, so it is a bit like a Rubik's cube.
It is now available from the Android market for free!
Features
3 game modes
Level mode: 28 levels
Random mode: randomly generated levels
Picture mode: randomly generated levels using a selected picture from your photo album
Future plans
A lot more levels!
Predefined photo levels
Tiles that can only move horizontally or vertically in stead of both ways
Progress saving and unlockable levels?
Screenshots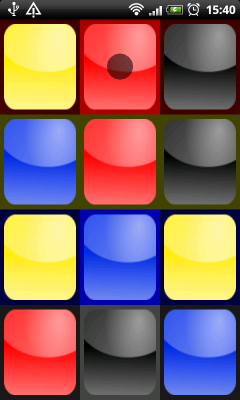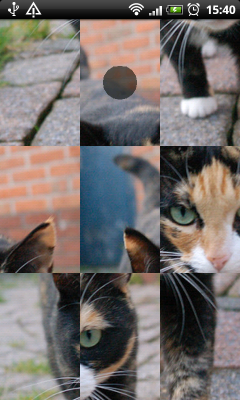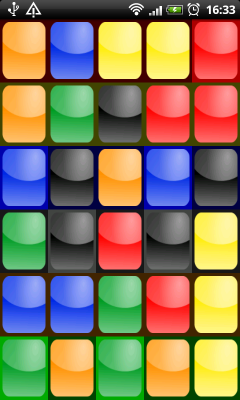 Note: Tiles with black dots on them are locked and cannot be moved.
Credits
Concept: Daniël C. Hekman
Development: Bert Hekman