About me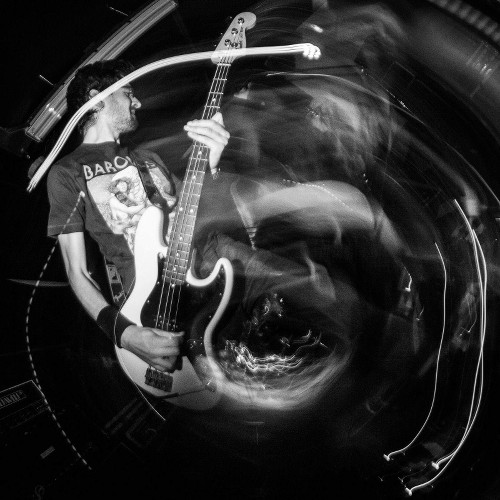 My name is Bert Hekman. In short, I am a bass/guitar playing, programming, game playing nerd!
I was born on the 15th of august, 1985 in Beverwijk and grew up in Heemskerk, where I still live with my wife Natasja and our four cats.
Computers and programming
I started using computers since my parents bought an 8088 with only two 5¼ inch floppy disks. I'm not sure how old I was at the time. I quickly started to fiddle around with DOS and a few years later with GW-Basic and QBasic.
Years later, my parent got hold of an AMD K5 133MHz PC, which I spent a lot of hours on. I mainly played a lot of games like Age of Empires, Grand Theft Auto, Transport Tycoon, Theme Hospital and Grand Prix 2. But I also learned a bit more about programming with QBasic 4.5.
In that time I've created some programs. The most important for me was SmartBase, a tool which allowed users to create simple databases. Also my first game was born; Jackpot, a slot machine. Too bad I lost the code for all these projects.
Then when I finally got my own computer around 1997, I got my hands on Visual Basic 6 somewhere and started to program applications for Windows. But I was gaming more than I was programming and I also had an Internet connection which took a lot of my time.
When I started my ICT education around 2002, I started to program some more. Because we had a deaf guy in class, I programmed SmartChat, a server/client chat application. The main flaw with the program was, that a server was needed. That is why I created DirectChat a little while later. DirectChat didn't need a server, but relied on UDP broadcasts. I later also built in file transfer and some games.
In that time I also created the MP3 renamer to clean up MP3 filenames, Winalarmp to wake me up in the morning using winamp and some other small applications.
By that time around 2005, I also learned PHP and was starting to learn Java and C#. PHP was, of course, used to create numerous websites, Java was used for some smaller stuff and C# was to program applications like the Music Importer, Geek Launcher and Paperboy.
The Music Importer is a tool that replaced the MP3 renamer for me. Geek Launcher is a small program which I use to quickly start other programs (I really can't live without this!) and Paperboy is a mass mailing program I created for my company (which means: closed source).
In 2006, I dropped out of college to start working at my first real programming job. From that time on I learned how to program using Python and C/C++. Python was used to create numerous small scripts and for a short lived media center project. And with C++, I've created Smash Battle.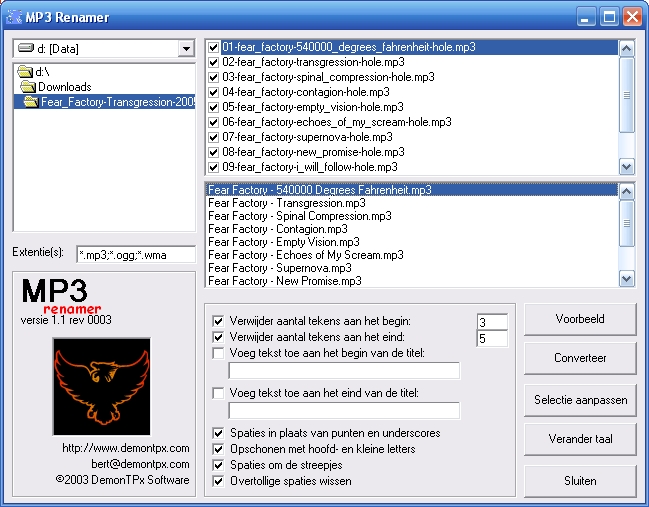 Notable projects
Music
When I was around 10 years old, my older brother used to let me listen to Metallica, Pantera and Megadeth. This was my first contact with rock and metal. Metallica was immediately my favorite band, with Master of Puppets as my favorite album.
When I got around the age of 15, I got more interested in heavy music. Opeth became one of my favorite bands because of the progressive elements and beautiful, yet heavy music.
I started to play bass guitar when I just turned 16 and about a year later I bought an electrical guitar. After playing in some cover bands and other small projects I joined the metalcore band Septic Isolation in 2004. Septic broke up two years later. After that, I decided to form hardcore band Background with four of the five Septic members and switched from bass to guitars. Background broke up one-and-a-half years later.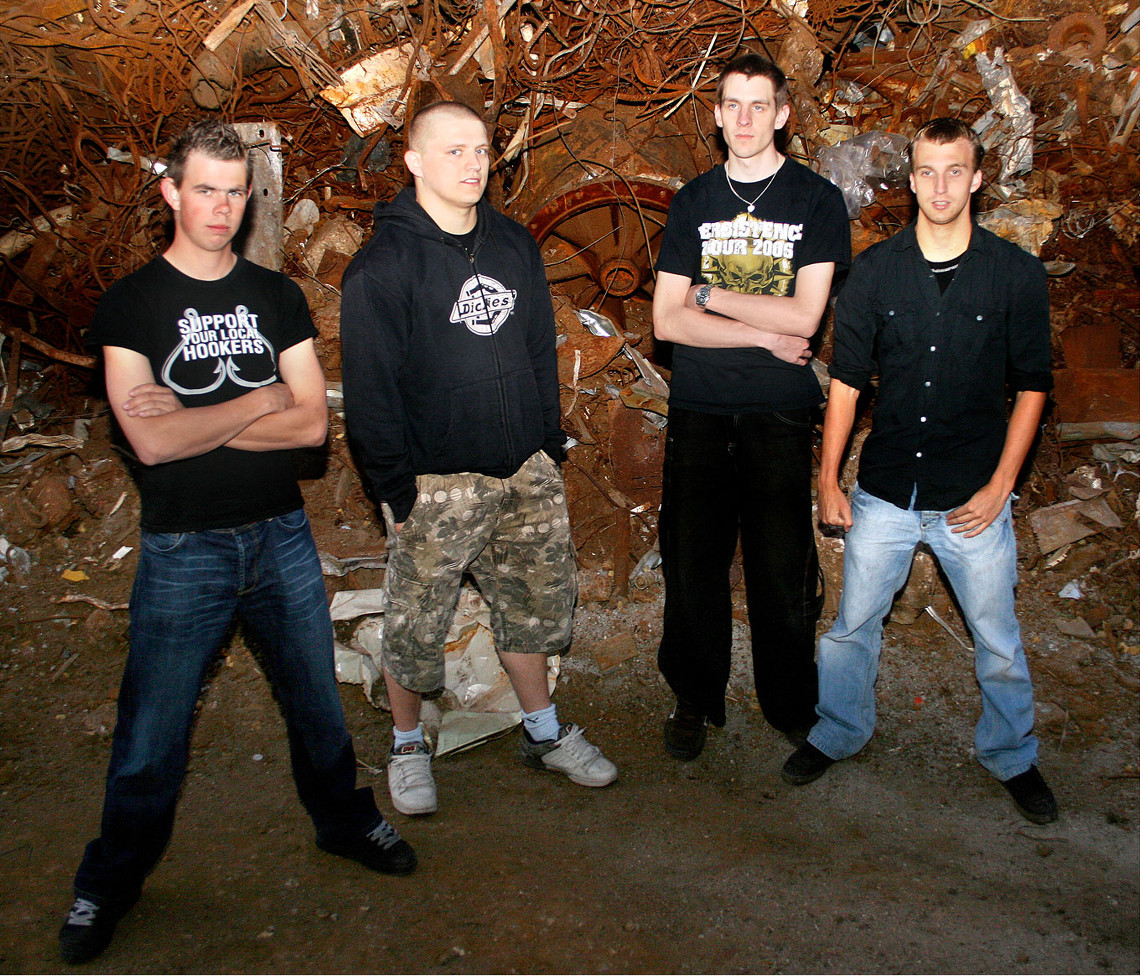 While in Septic Isolation, I got interested in hardcore and metalcore. Bands like Hatebreed, Comeback Kid and Caliban were a big part of my life. This love for metalcore evolved into a passion for post-metal. I've been a big fan of bands like Cult of Luna, Isis and The Ocean Collective.
In 2007, I formed Against All Odds with some friends. It existed for five years in which we've played on national radio 3FM, on the Beeckestijnpop festival and a few times in het Patronaat in Haarlem.
At this time (November 2019) I am in three bands. Punkband Stage Banter, sludgy rock'n'roll band Blood Diamond and Dutch hip-hop/crossover band Die Vers.
I also have a small fun grindcore project called Faceplant.
Bands that influenced me a lot
Metallica, Lagwagon, Fear Factory, Opeth, Muse, Rage Against The Machine, Alien Ant Farm, Comeback Kid, Hatebreed, The Ocean, Isis, Neurosis, Cult of Luna, Converge, Year of no Light.
Genres
Post-Metal, Sludge, Metalcore, Hardcore, Post-Hardcore, Mathcore, Grindcore, Progressive Metal, Post-Grunge, Space Rock, Drum'n'Bass, Film scores (Epic classical music).
My equipment

Bass guitars:
Spector NS Pulse II 5, 2022, Ultra Violet Matte
Fender American Special Jazz Bass, 2013, Olympic White Rosewood
Squier Standard Jazz Bass, 2001, Candy Apple Red
Fender Kingman Bass (acoustic), 2018, Natural Walnut
Guitars:
Fender Telecaster Standard HH, 2016, Olympic White Rosewood
ESP LTD H-201, red
Ibanez SA-120, 2005, black
Squier Stratocaster, 1998, black
Martinez MTC-080 a.k.a. cheap acoustic guitar
Bass amp:
Guitar amp:
Orange TH100
Orange 2x12" speaker
Peavey ValveKing 4x12" speaker
Pedals:
MXR Bass DI+
Ibanez PD7 Phat-Hed Bass overdrive
Ibanez DE7 Delay/Echo
TC Electronic PolyTune 2 (2x) tuner
TC Electronic Flashback 2 delay
TC Electronic Hall of Fame 2 reverb
Boss PS6 Harmonist
Boss TU2 Tuner
Mic: