Just bought a new camera, friday. A Sony Cybershot DSC-W35 for the festivals and parties of course.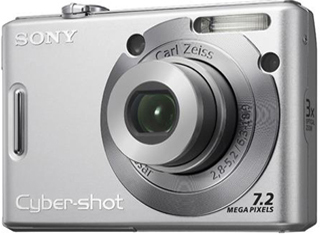 This week I parked the domain name famhekman.nl for the members of my family, because the private photopage of Kars (my nephew) was not reachable through a simple URL anymore.
The photopage is now reachable through kars.famhekman.nl
My parents now also have a weblog, which makes them fully web 2.0 ready.
Because we had nothing more to tell about our house, I decided to revert to my old weblog. And maybe, I'll be posting something here, sometimes.. When I feel like it.